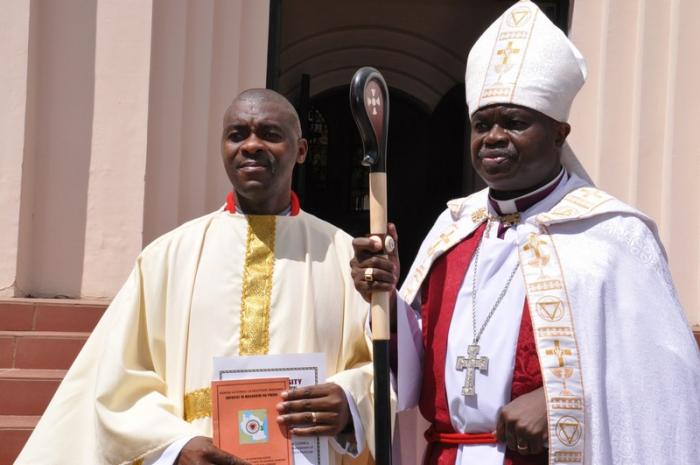 TUKIO LA KIHISTORIA LA KUINGIZWA KAZINI MSAIDIZI WA ASKOFU, KATIBU MKUU NA
NAIBU WAKE, WA DAYOSISI YA MASHARIKI NA PWANI,LILO FANYIKA-JUMAPILI TAREHE
19 APRILI-2015,KANISA KUU AZANIAFRONT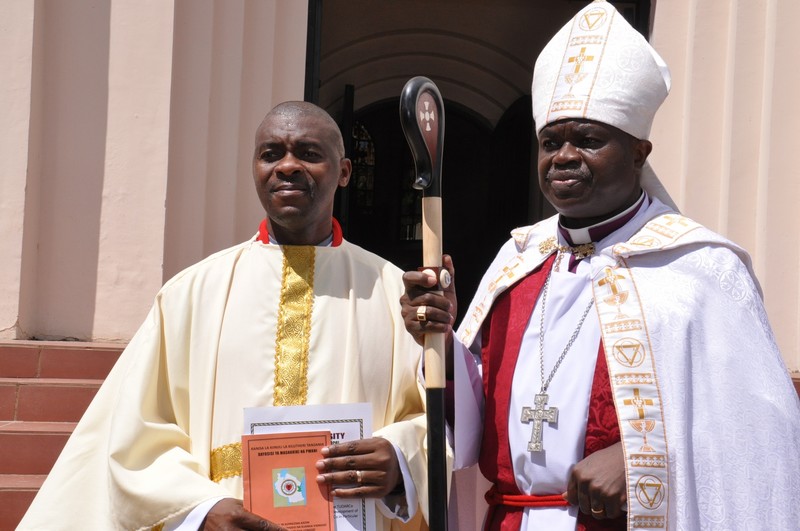 Askofu Alex Malasusa (Kulia) akiwa na Msaidizi wake mpya Mch. Lwiza mara baada ya
kuingizwa kazini.
Bishop Alex Malasusa posing with his new assistant Rev. Lwiza shortly after being
officiated.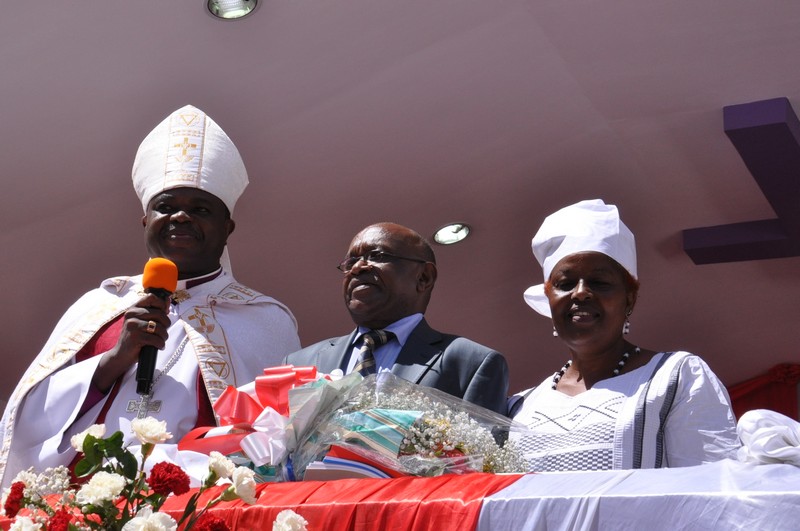 Katibu Mkuu mpya Bw. Gofrey Nkini (Kati) akitambulishwa rasmi na Askofu Malasusa mara
baada ya kuingizwa kazini. Kulia kwake ni mkewe Bi. Nkini
The newly appointed Eastern & Coastal Diocese Secretary General (center) being introduced
by Bishop Alex Malasusa shortly after_being_officiated. His wife stands by him on the right.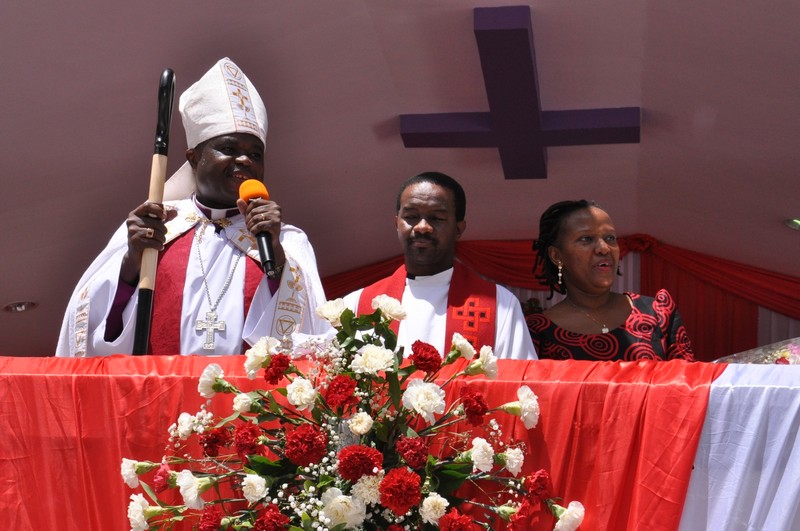 Naibu katibu mkuu mpya Mch. Adam Kombo (kati) akitambulishwa mara baada ya kuingizwa
kazini. Kulia ni Mkewe Mch. Kombo.
Bishop Malasusa introducing the newly appointed assistant Secretary General Rev. Adam
Kombo,shortly after being officiated.