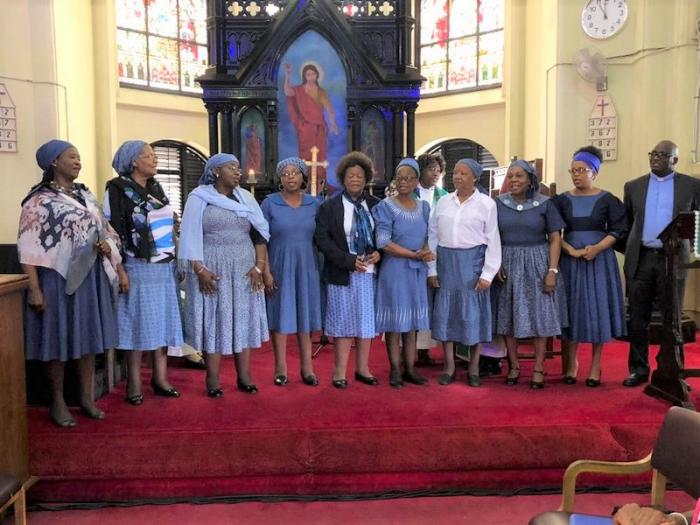 A group of 11 people led by Rev Reuben Moatlhodi from Evangelical Lutheran Church of Botswana visited Azaniafront Cathedral between 15/08/2019 and 26/08/2019. The partnership was established in 2017 when a group of Azaniafront Agape & Trumpet choirs visited the Modisa Yo Molemo Cathedral in Gaborone Botswana. Apart from participating in Church activities, the group toured places with history of Tanzania and visited two families of Tanzanian who worked in Botswana and worshipped at their Cathedral.
They were very happy with the great hospitality of Tanzanians and saw a lot that they could try to implement back home.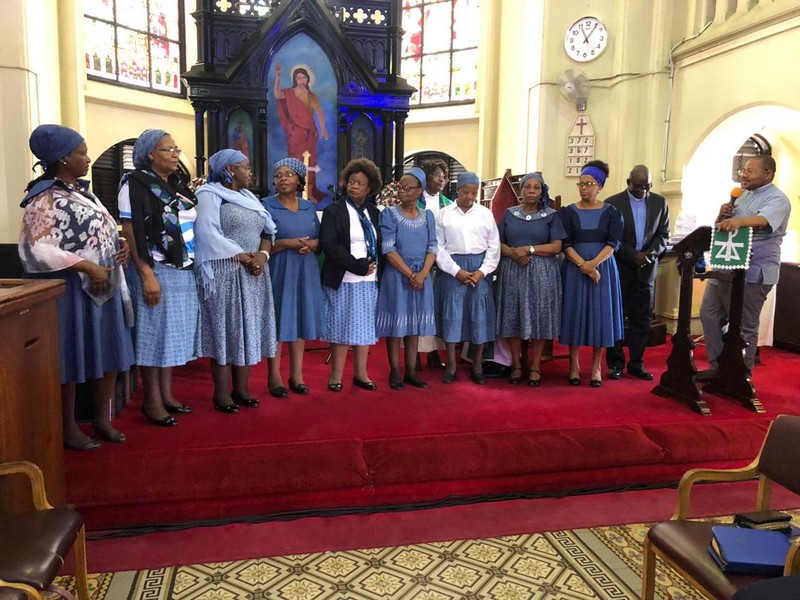 Chaplain Mzinga on the right introducing the Group to Azaniafront congregation. Next to him is Rev. Reuben who led the group.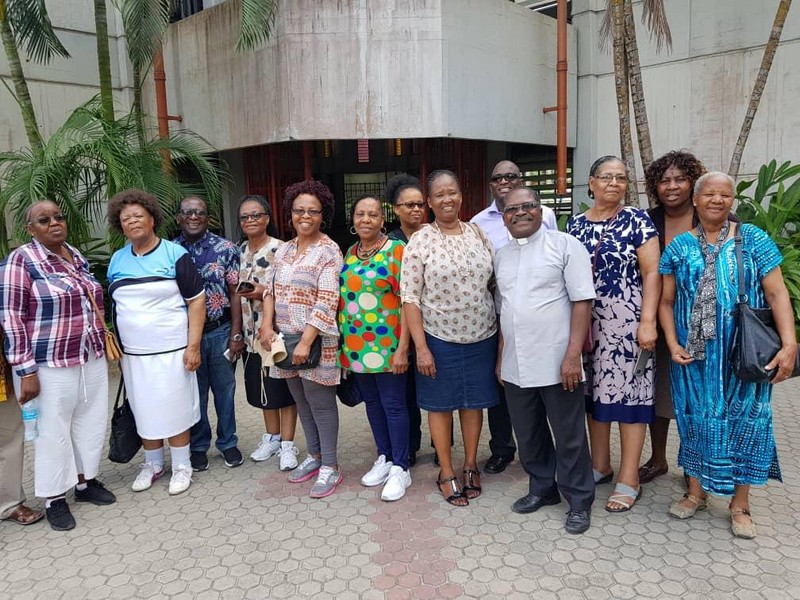 The group when they visited University of Dar es salaam CCT Chapel. Fourth from the right is Rev. Hiza, the leading Pastor at CCT Chapel. Third on the left is Elder George Mnyitafu, a member of the Azaniafront Partnership committee.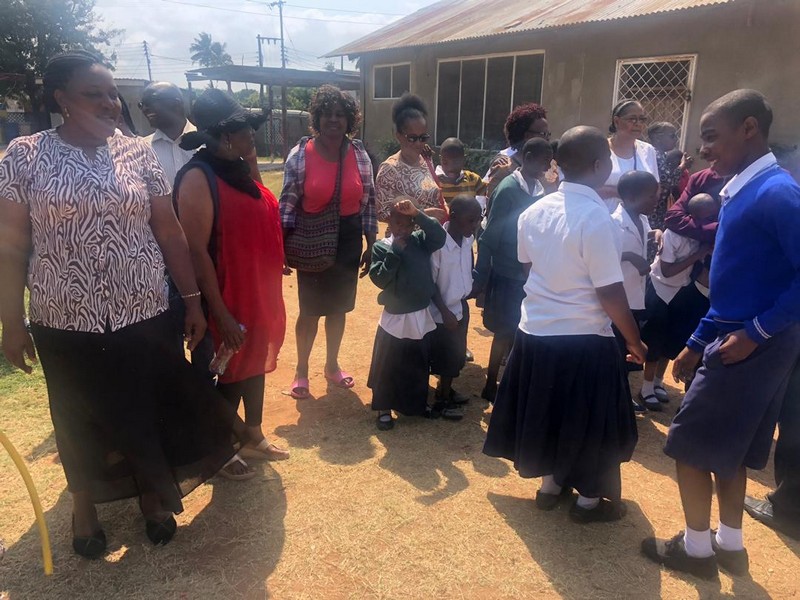 With the children of Mtoni Diaconic Center, a school for children with celebral palsy run by the ECLT diocese.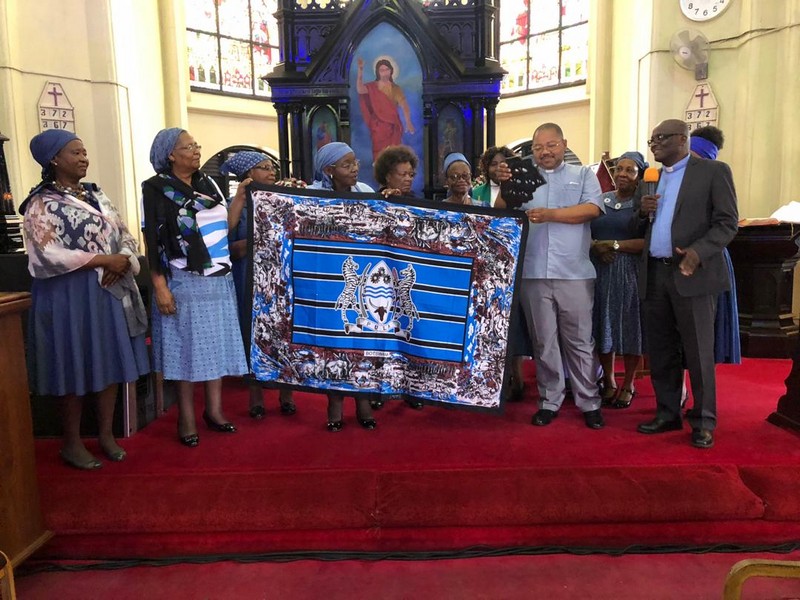 Presenting a gift to the Azaniafront Congregation.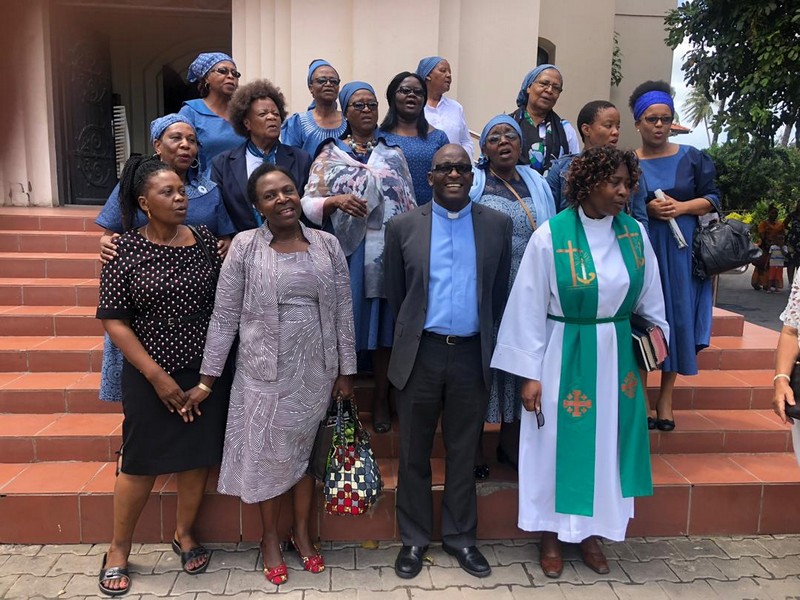 Singing outside the Church at the end of a service.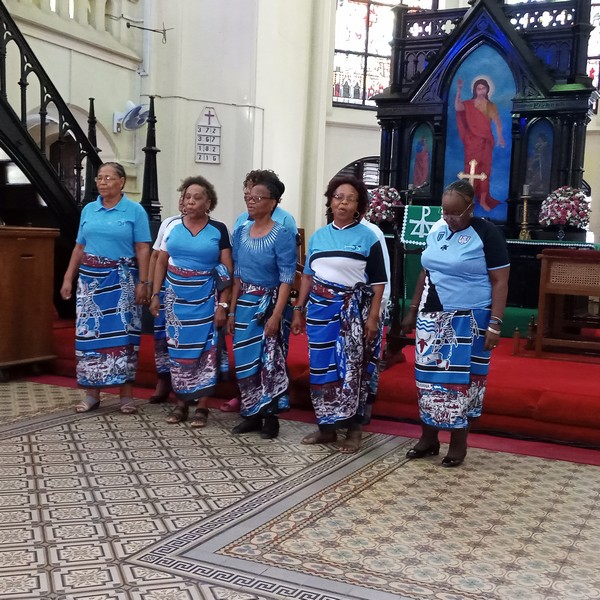 Participating in a joint concert with 5 other Azaniafront Choirs on their last Sunday.