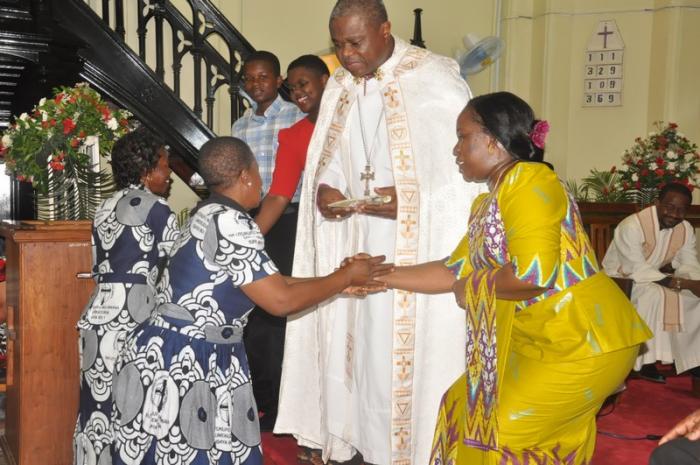 umapili ya tarehe 3 Aprili 2016, Askofu Dr. Alex Gehaz Malasusa akiambatana na familia yake, alitoa sadaka ya shukrani kwa kumaliza kipindi chake cha uongozi wa KKKT. Ibada ilifanyika katika kanisa kuu la KKKT Azaniafront. Dayosisi ya Mashariki na Pwani na sharika zake zote zilikuwa na wawakilishi katika ibada hiyo iliyoambatana na kumpongeza Baba Askofu kwa kazi nzuri aliyoifanya katika kipindi chake cha uongozi. Askofu Dr. Malasusa, bado anaendelea na nafasi yake ya uongozi wa Dayosisi ya Mashariki na Pwani.
-
BISHOP DR. MALASUSA'S THANKS GIVING
On Sunday 3rd April 2016, Bishop Dr. Alex Gehaz Malasusa and his family had a Thanks giving offering for completing his term of leadership of Evangelical Lutheran Church of Tanzania (ELCT) peacefully. The service was held at Azaniafront Lutheran Cathedral. The Eastern and Costal Diocese with all its parishes were well represented. They all also took the opportunity to congratulate the Bishop for his good leadership during his term. Bishop Dr. Malasusa, continues with his position as leader of Eastern & Coastal Diocese.