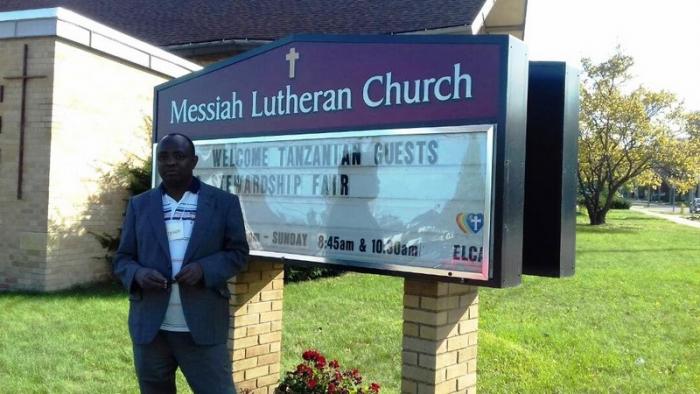 WASHARIKA 14 WA AZANIAFRONT WAZURU USHARIKA RAFIKI WA MESSIAH, MARQUETTE, MICHIGAN, MAREKANI OKTOBA 2017
Washarika 14 wa umri mbali mbali na wenye fani mbali mbali walipata nafasi ya kuzuru Usharika rafiki wa Messiah tarehe 5 - 19/10/2017 wakiongozwa na Mch P. Chuwa. Waliweza kushiriki shughuli za ibada za Messiah kwa jumapili 2, shuhuli za kijamii, na kutembelea maeneo ya kuvutia jirani na usharika huo. Pia walitembelea kituo cha kiroho cha Fortune Lake. Wamejifunza mengi katika ziara hiyo ambayo watayatumia katika maisha yao na Usharikani Azania pia.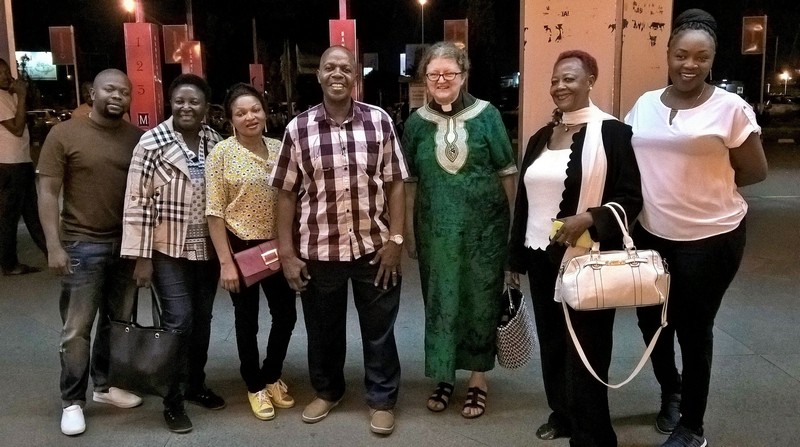 Juu - Baadhi yao wakiwa Uwanja wa Ndege Dar es Salaam kabla ya kuondoka. Kuanzia kushoto ni Emmanuel, Jane, Violet, Mzee Swai (msindikizaji), Mch Chuwa, Cecilia, na Nuru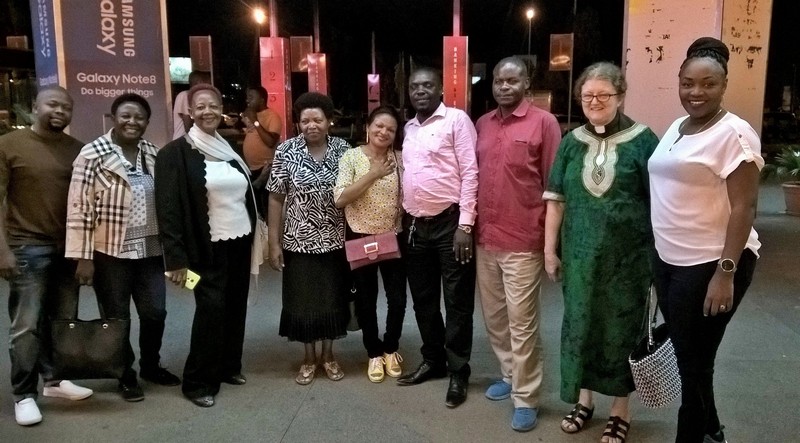 Baadhi yao wakiwa na ndugu waliowasindikiza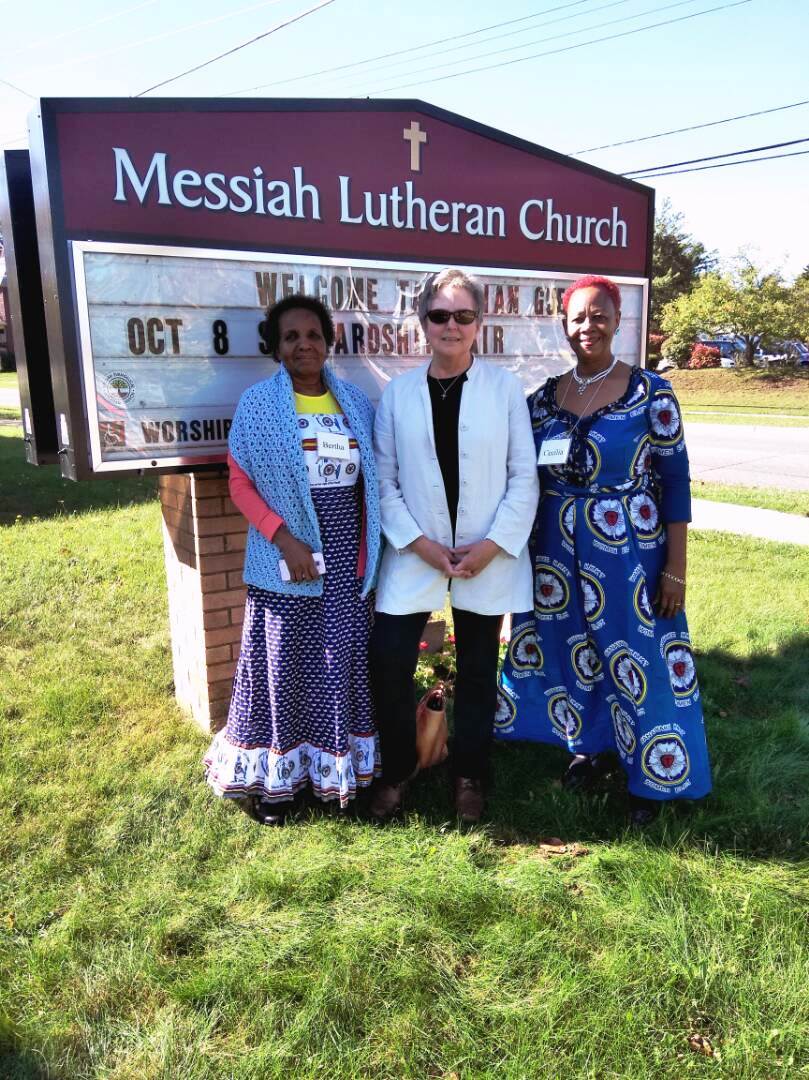 Kushoto ni Balozi Bertha Semu-Somi na mwenyeji wao kati, kulia ni Bi Cecilia Korassa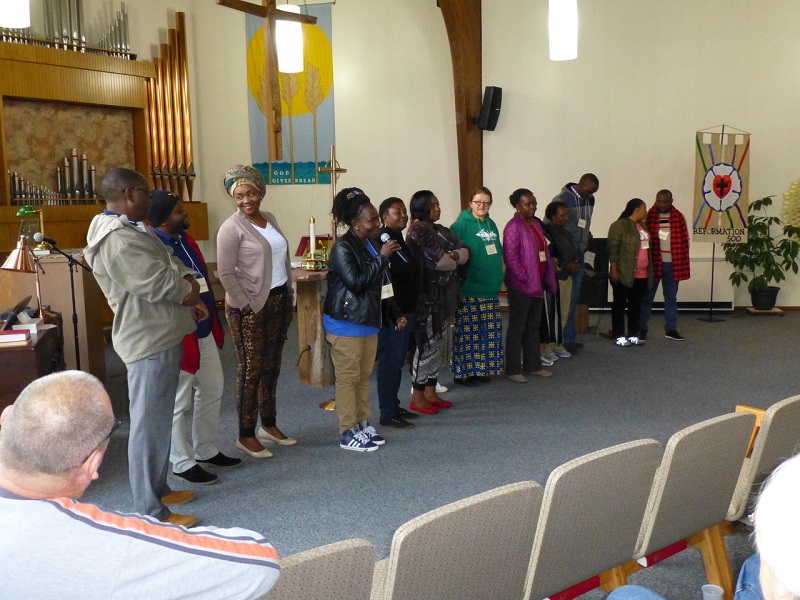 Kundi zima wakitambulishwa Messiah
Balozi Bertha akitoa ushuhuda wa mauaji ya kimbari yaliyotokea akiwa Rwanda mwaka 1992  
Bofya hapa kusoma ushuda wake kwa Kiiengereza
14 members of the Azaniafront Lutheran Church congregation of different Ages and proffessions, visited Messiah Lutheran Church in Marquette Michigan, USA from 5th to 19th Ocktober 2017. Pastor Prudence Chuwa lead the group. They participated in Mesiah worship services for 2 Sundays, attended Bible studies, went to a football game, and visited areas of interest in the neighbourhood of Messiah. They also visited the Fortune lake Spiritual Center run by the Church.