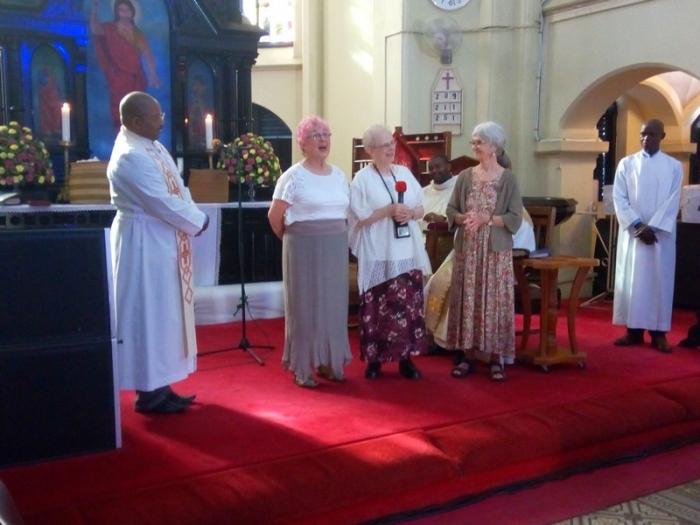 "This is a historic visit", says a group of Americans from Messiah, Marquette, Michigan, USA.
Judy, Linda and Eliza arrived in Tanzania on 14th June 2019 to begin their visit that lasted until 24th July 2019. While in Tanzania, the three Americans enjoyed visiting different places such as beaches, tour of the Dar es Salaam streets, Zanzibar as well as Tabora and Viwege parishes, just outside Dar es Salaam. Judy has been to Tanzania twice before but for Linda and Eliza, it was their first time in Africa.
The 3 came from Messiah Parish in Marquette Michigan USA, which has a good partnership with Azaniafront for quite some time now.
On one of the longest day in their programme, was a visit to Tabora and Viwege parishes. The former is located in Mkuranga Pwani region, and it takes about a 4-hour drive to get there from the Azaniafront Cathedral.
While in Tabora, the visitors enjoyed to see firsthand how African communities live and worship. They were very amazed by how Azaniafront was able to make things work out on the other small parishes that are still emerging, especially Tabora, considering it's remote location.
"This is so cool. This place (Tabora) is a bit far away from the town but still Azaniafront is able to keep things moving here. It's a lesson that we think we can work wth back in the US". Said Linda, who alongside Eliza were making their first appearance in Africa.
The three also toured the Azaniafront premises and were largely surprised by how offerings were being run at the church by using the same envelopes week after week. "I have never seen anything cool like this. Simple and user-friendly". Said Eliza after seeing the envelope system. 
Judy who acted as a group leader as she made her second visit to Tanzania thanked the Azaniafront community for making the visit 'wonderful' and 'entertaining'. "It's been a pleasure to be here in Tanzania, the visit has been of tremendous success and we are looking forward for a strengthened partnership between our two churches". Judy explained.
Apart from outside church activities, the visiting group participated in bible studies, Kiswahili and English services, Sunday school as well as house to house fellowships. All the 3 were hosted by Mrs & Mrs  Laswai who is also a Church elder. According to the visitors, the hosts were 'fantastic' and by that, they deserve countless blessings.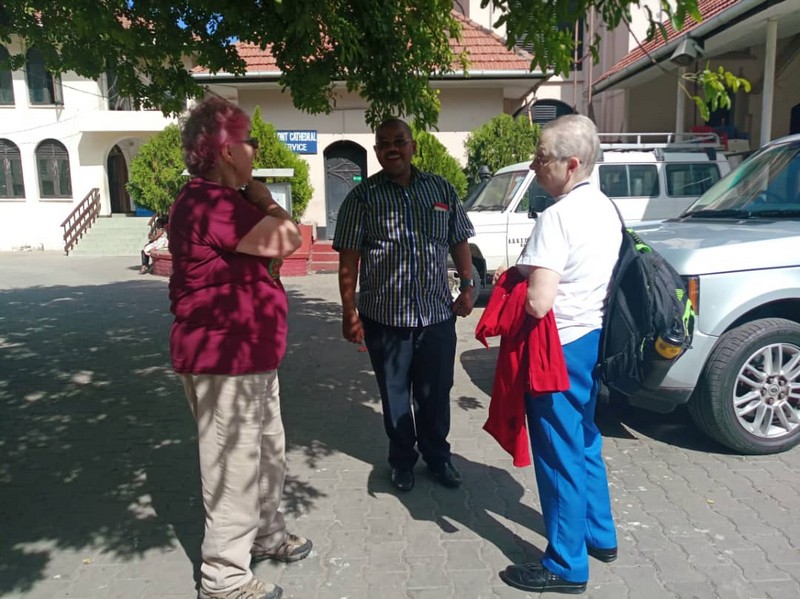 Meeting with Azaniafront Chaplain Charles Mzinga as they Arrived.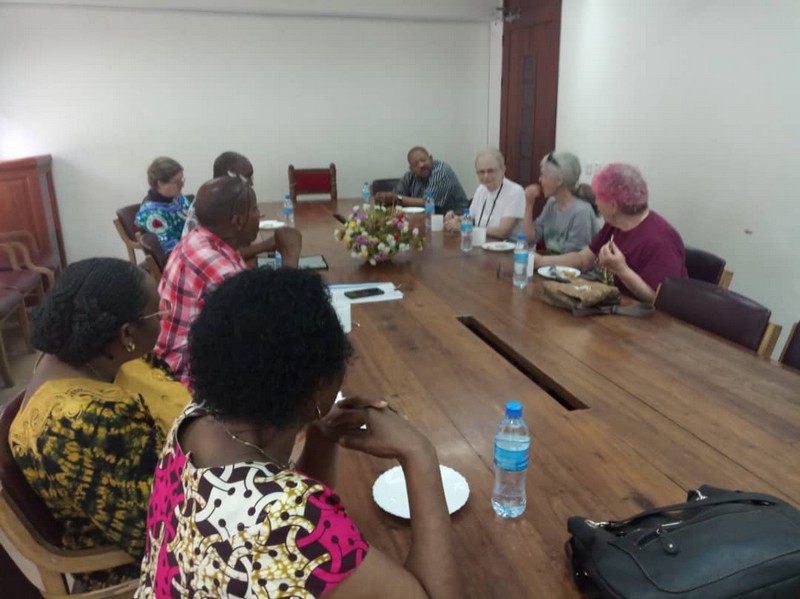 The visitors in a welcoming meeting with the Partnership committee as well as Chaplain Charles Mzinga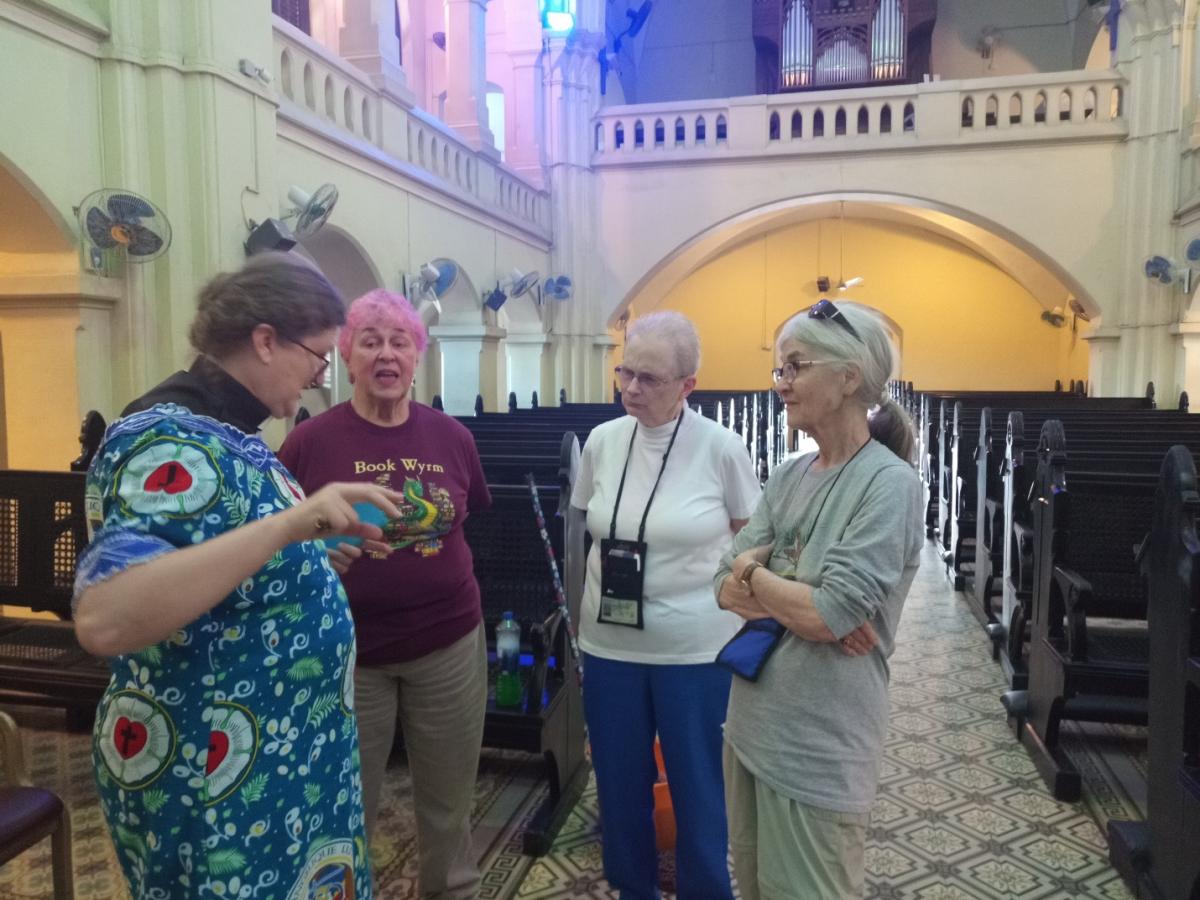 Pastor Prudence Chuwa (left) briefs visitors on the history of the Church  as they toured the building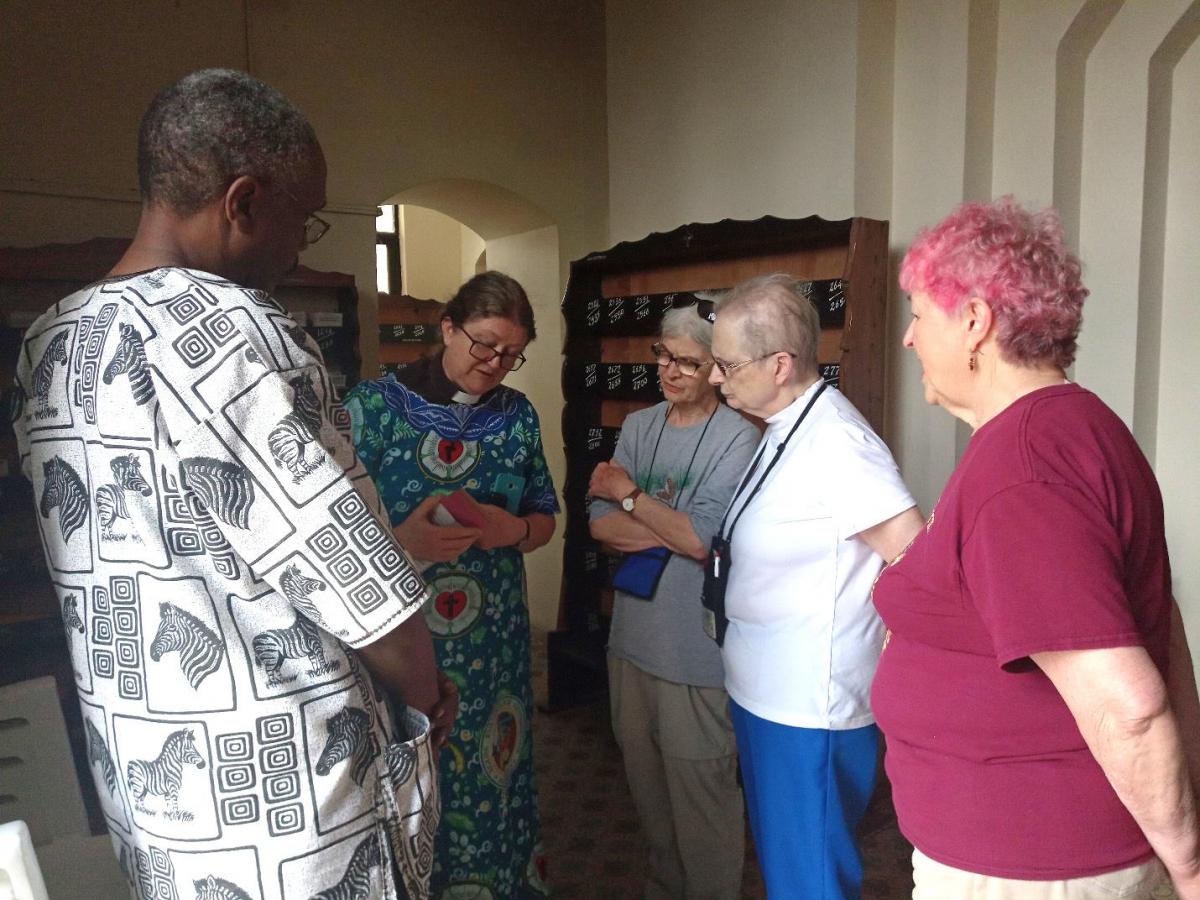 Pastor Prudence Chuwa (second left) briefs visitors on how offerings are made by using the same numbered envelopes at the  Church.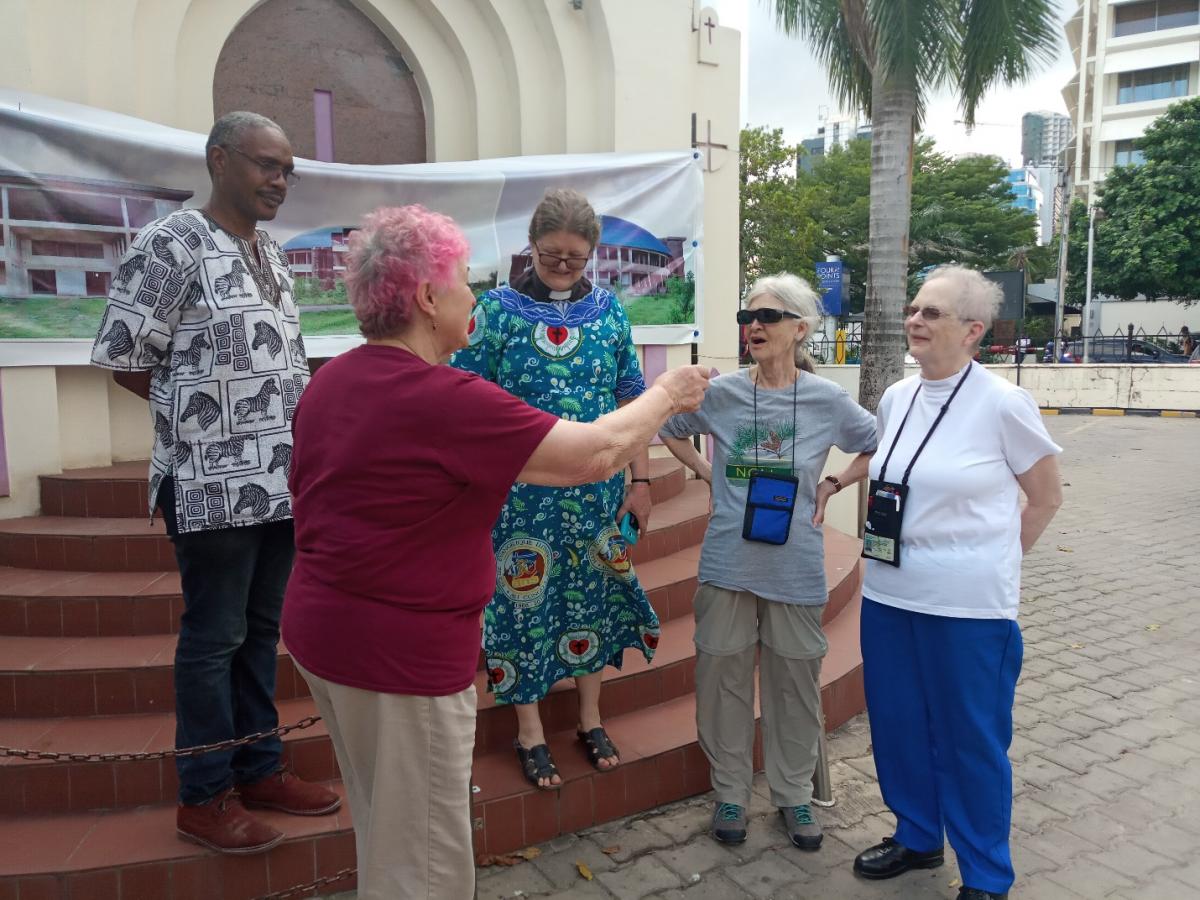 Judy, the visiting group leader (pink hair) makes a point as the three visitors toured the Church premises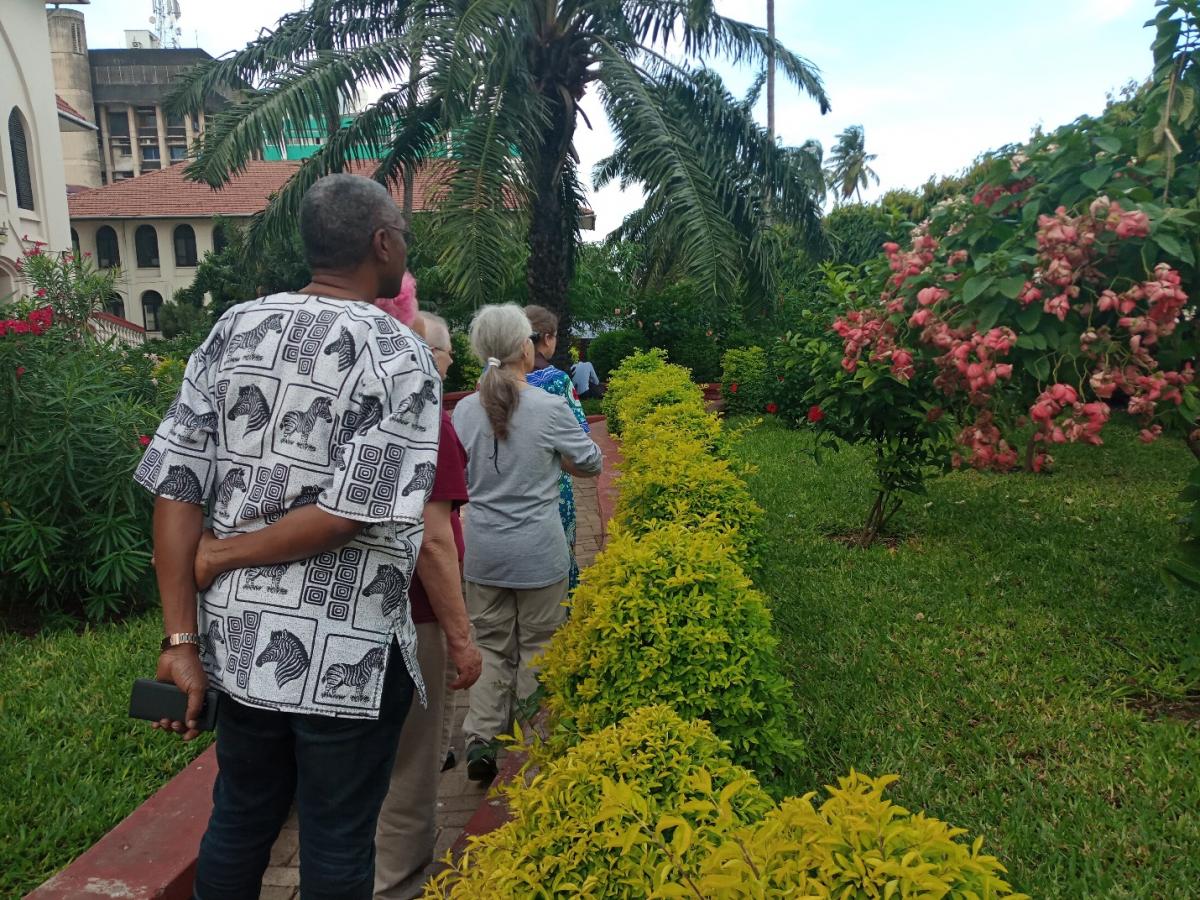 The visitors toured a 'very beautiful' garden at the AZF premises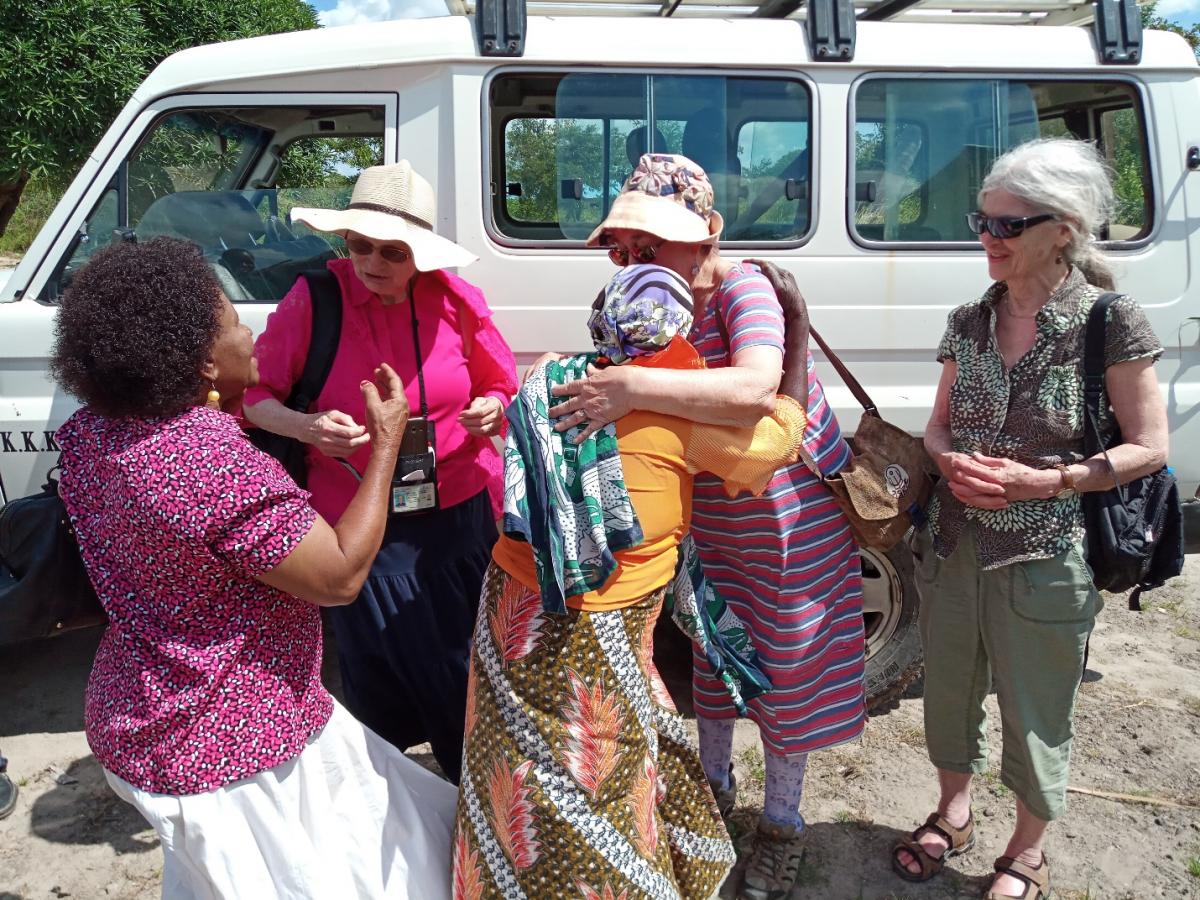 Welcomed by a local resident at Tabora outreach mission, On the left is Mrs Msangi, Chair of the Women's group at Azaniafront interpreting the joy of the local resisent in welcoming the visitors.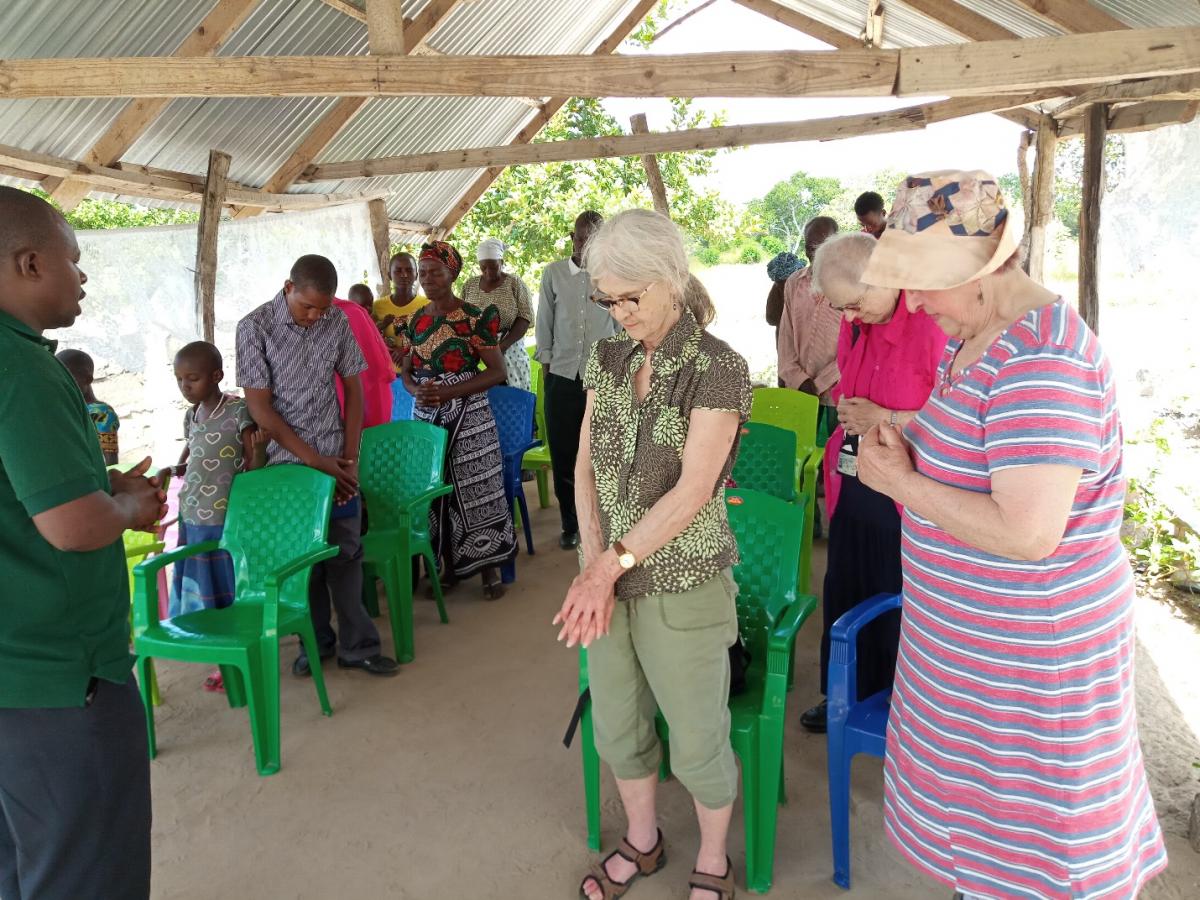 The visitors participated in a brief service here in Tabora led by Evangelist Mzava, tradition singing was at the centre stage and guests were amazed.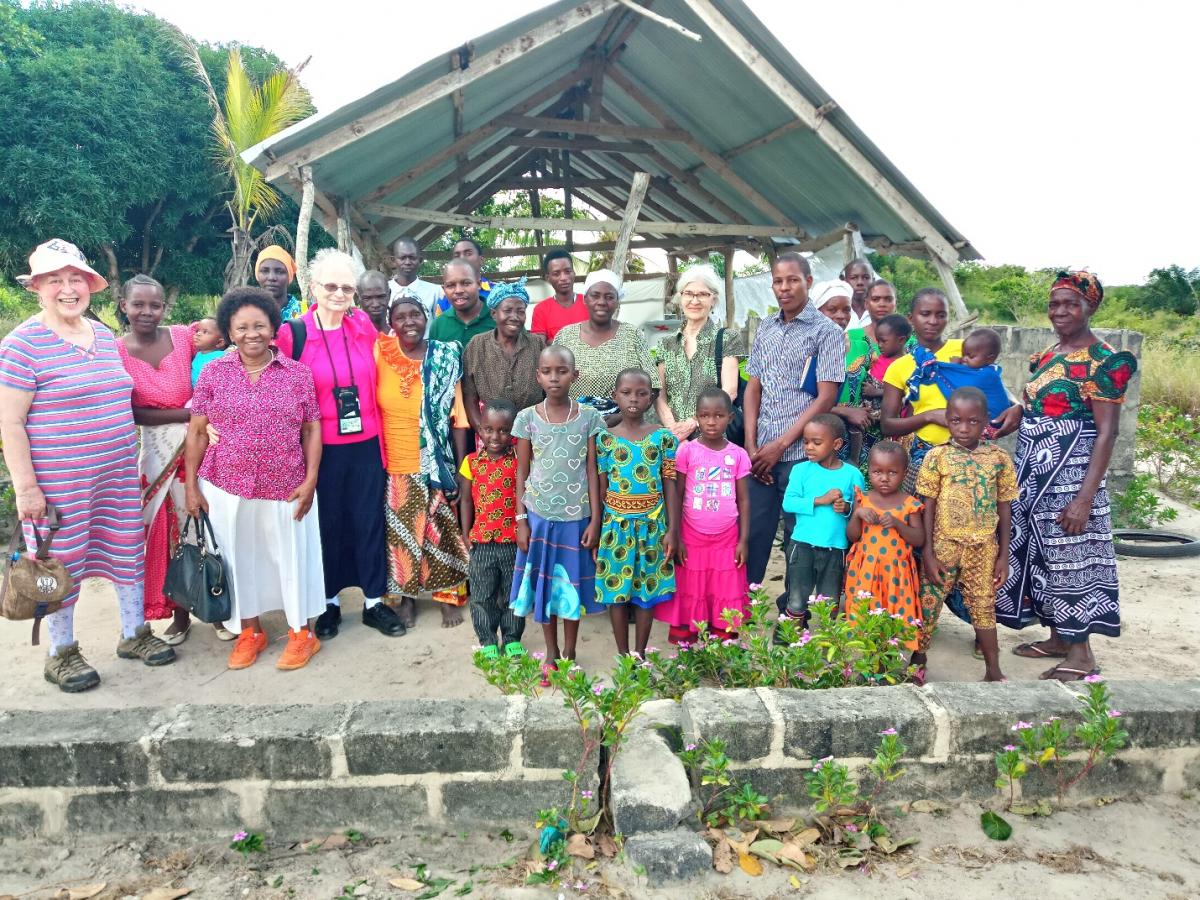 A group photo with Tabora residents was a must thing to do, visitors made sure not to miss that out.