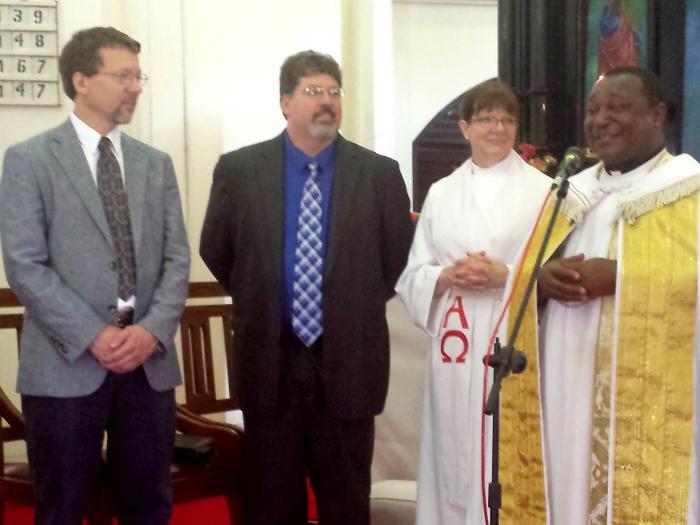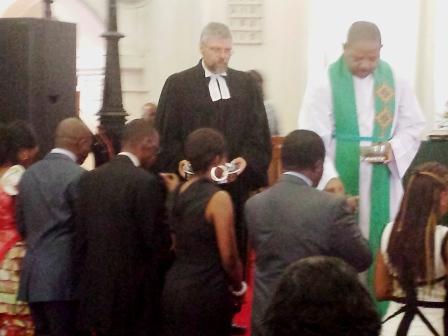 On 29 June, 2014 Azania Front Cathedral had a privilege of having at her midst
Rev Hartmut Schmidtpott from Schmalkalden Germany. He participated in serving the
Holy Communion to the congregation.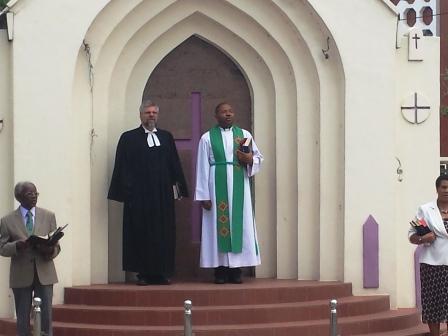 With Chaplain Charles Mziga flanked by two elders at the end of the service.
_________________________________________________________________________________
PARTNERSHIP - MAHUSIANO - Sunday 15th June 2014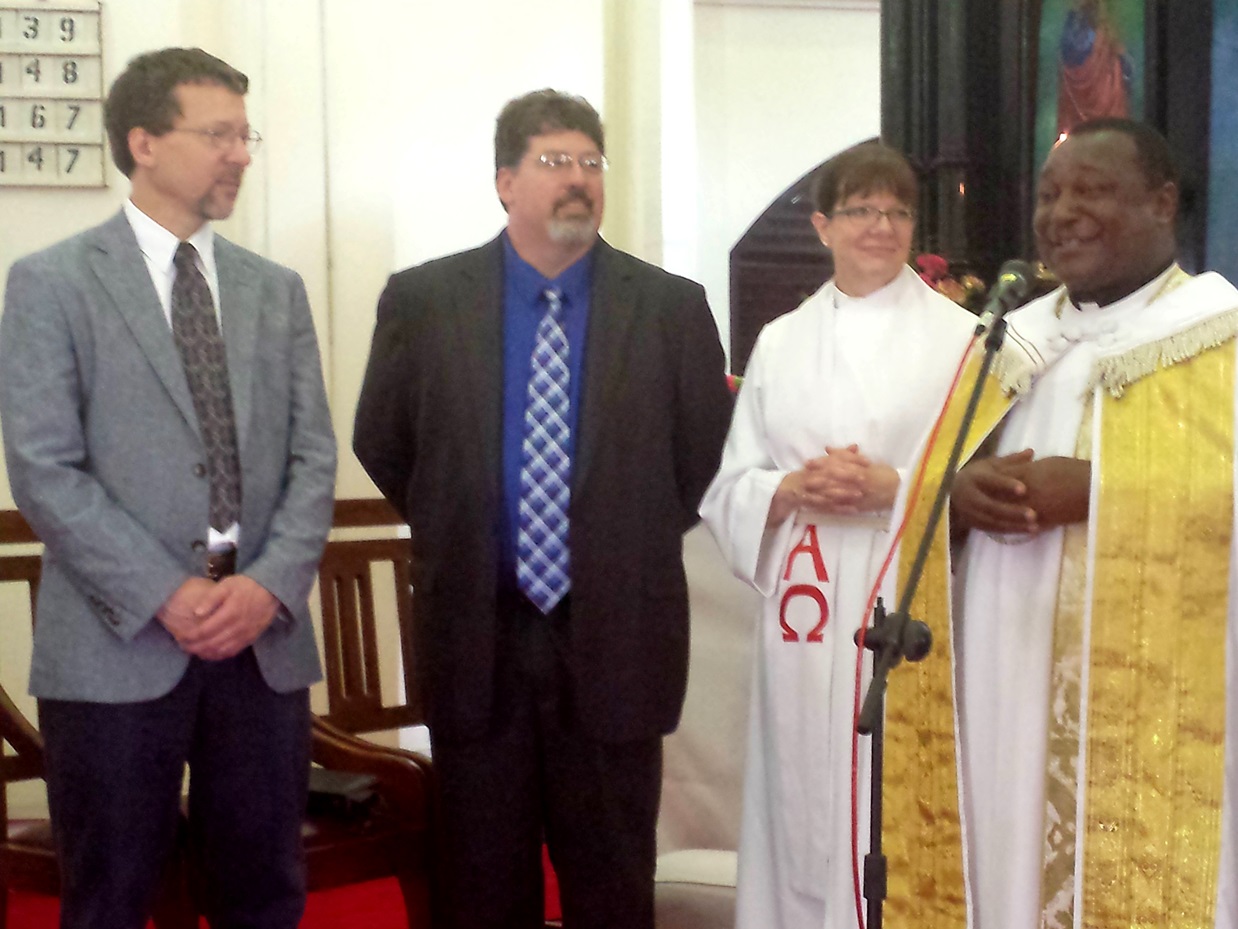 Rev. Catherine Finnegan (second right) the Assistant to Bishop of the Northern Great Lakes
Synod (NGLS) of the Evangelical Lutheran Church in America being introduced by Dean George
Fupe (far right)to Azania Front Congregation. The Eastern and Coastal Diocese of Evangelical
Lutheran Church in Tanzania has a strong partnership with NGLS. Azania Front Cathedral has
parthership with Messiah Congregation in NGLS. She was accompanied by her husband and
a brother.
Mch. Catherine Finnegan (wa pili kulia) Makamu wa Askofu wa Sinodi ya Northern Great Lakes
(NGLS) ya KKK Marekani, akitambulishwa kwa washarika wa Azania Front na Dean George Fupe
(kulia) Dayosisi ya Mashariki na Pwani ya KKKT ina mahusiano ya karibu NGLS, hususan usharika
wa Messiah ulio ndani ya NGLS. Alifuatana na mume wake na kaka yake.
.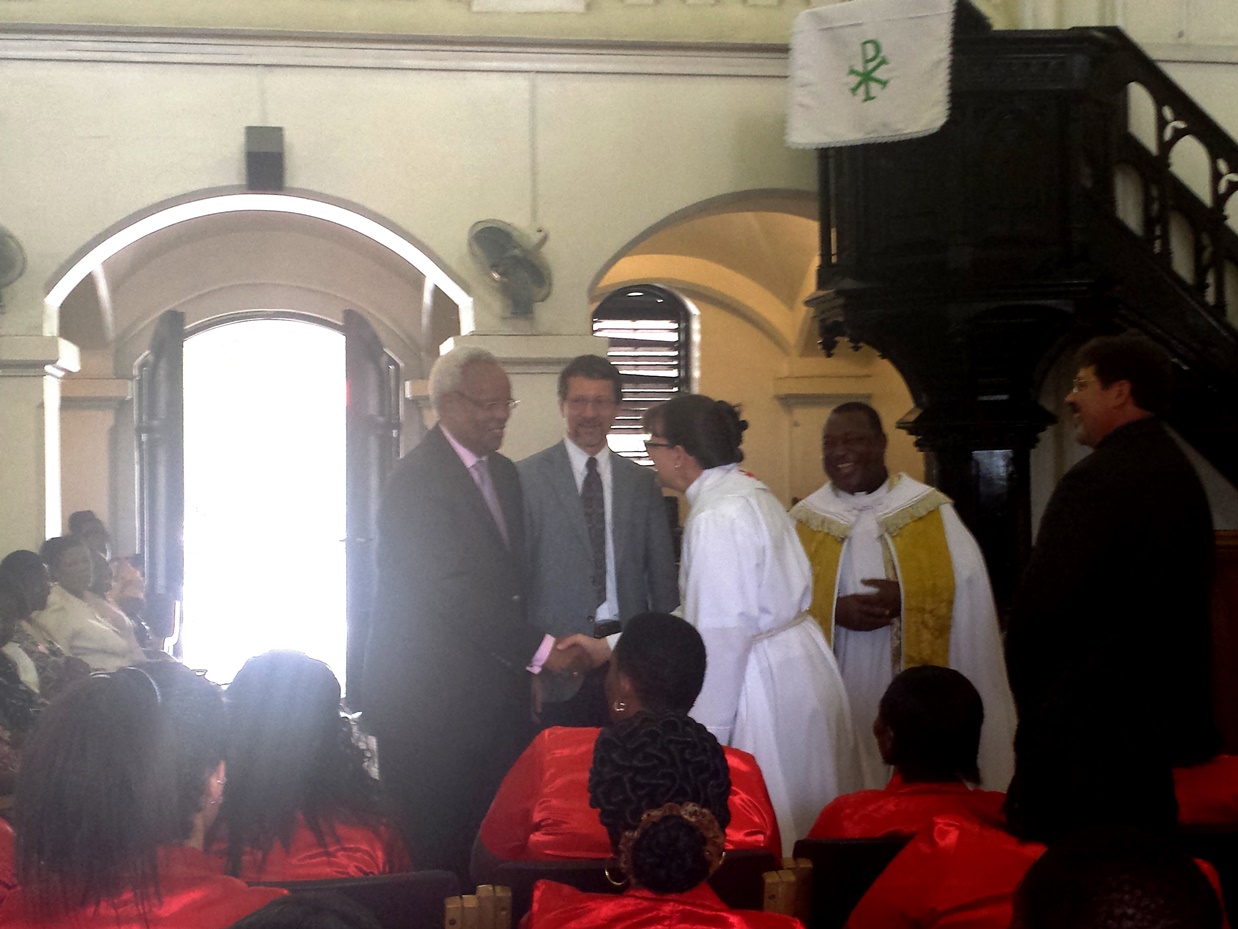 She shook hands with the former Prime Minister Edward Lowassa on behalf of the congregation.
Akishikana mikono na Waziri Mkuu Mstaafu, Edward Lowassa kwa niaba ya washarika