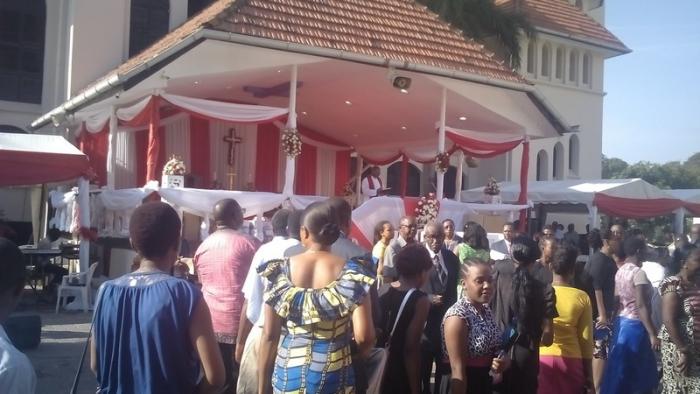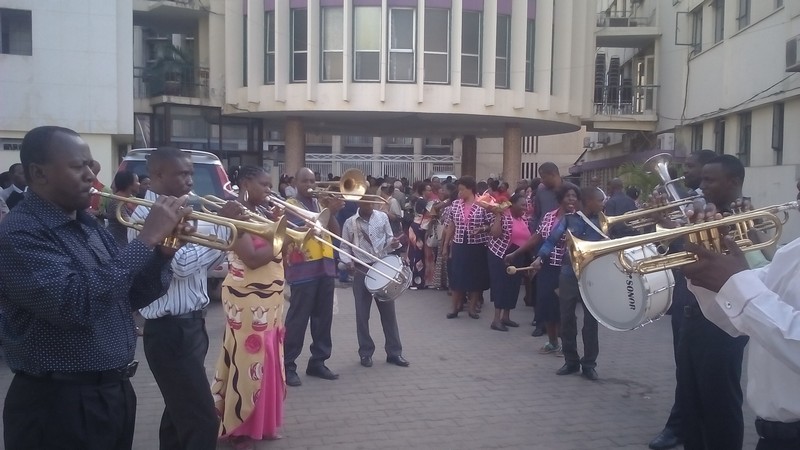 Kikundi cha Matarumbeta wakiongoza washarika katika maandamano ya kuelekea kwenye eneo la ibada ya mavuno.
Trumpet team leading the congregation processation to the worship area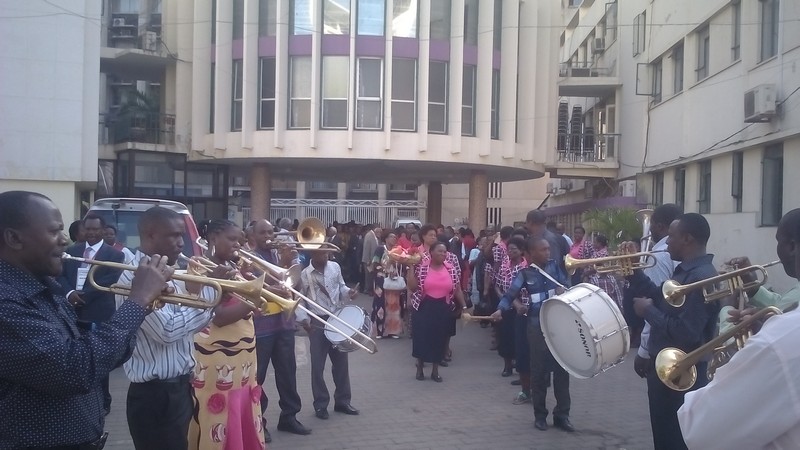 Baadhi ya wanakwaya wa Umoja wakiwa nyuma ya matarumbeta
Some members of the Unity Choir right behind the trumpets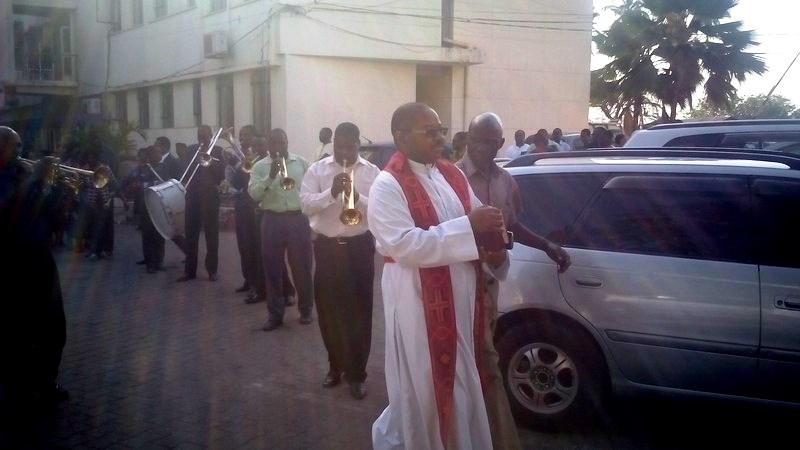 Chaplain Mzinga akiongoza kuelekea eneo la ibada
Chaplain Mzinga leading the processation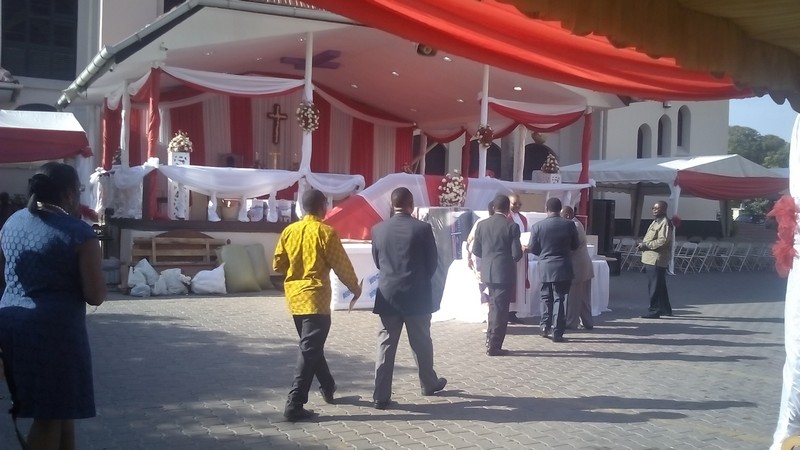 Washarika wakielekea kutoa mavuno, mbele kulia ni Mzee Jengo akisimamia utaratibu.
Paritioners going to give their offerings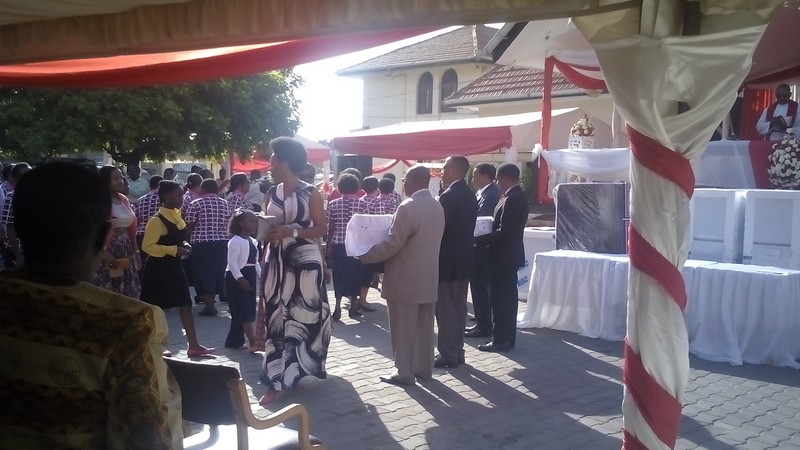 Vijana wadogo nao walishiliki.
Young members actively participated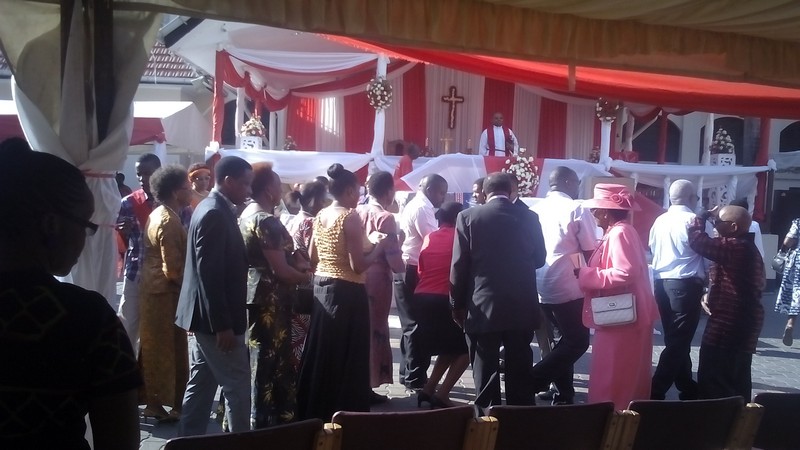 Washarika walikuwepo kwa wingi
Paritioners in good numbers going to give their offerings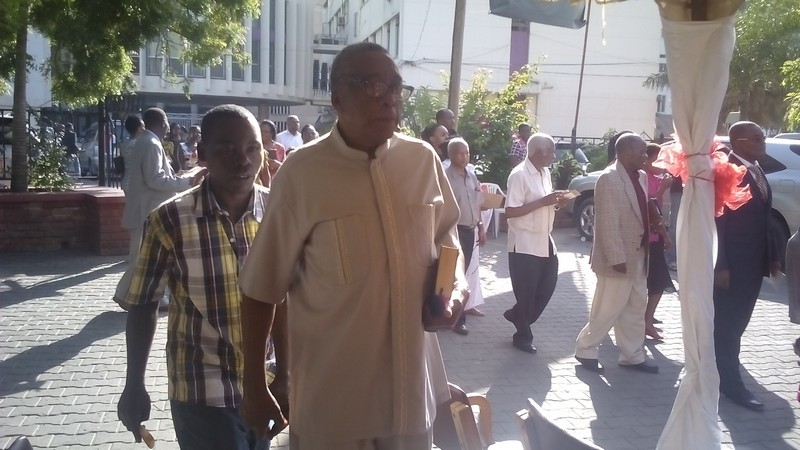 Na wenye umri mkubwa pia hawakusita kwenda kumtolea Bwana
Elderly members were not left behind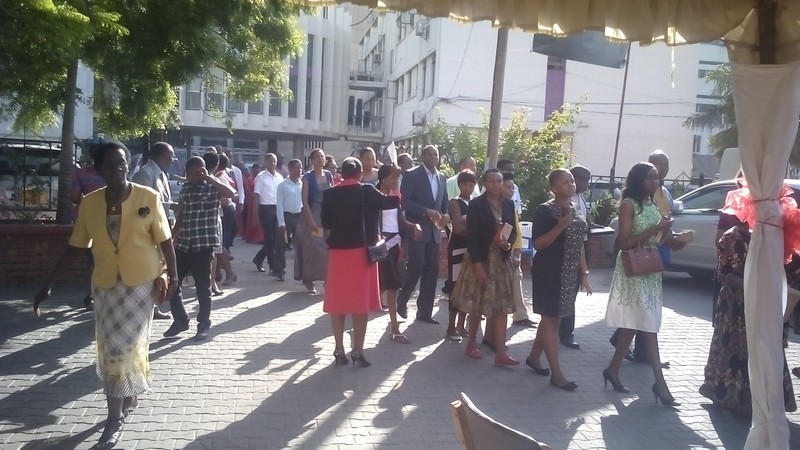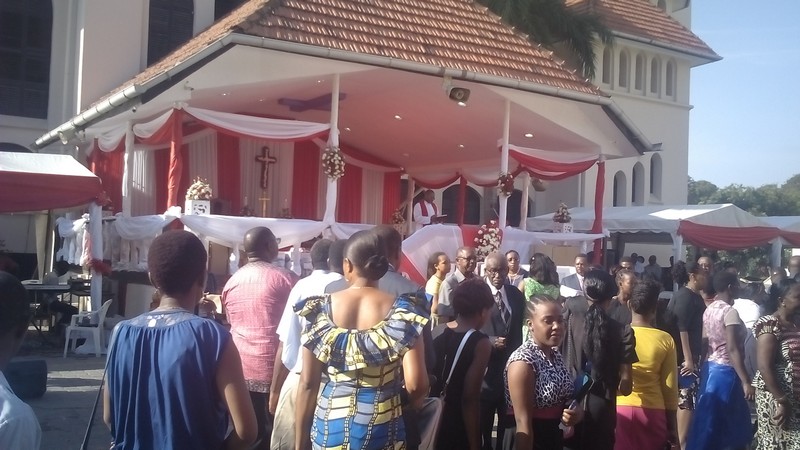 Kama inavyoonekana, Madhabahu ilipambwa vizuri.
The Alter area was brightly decorated.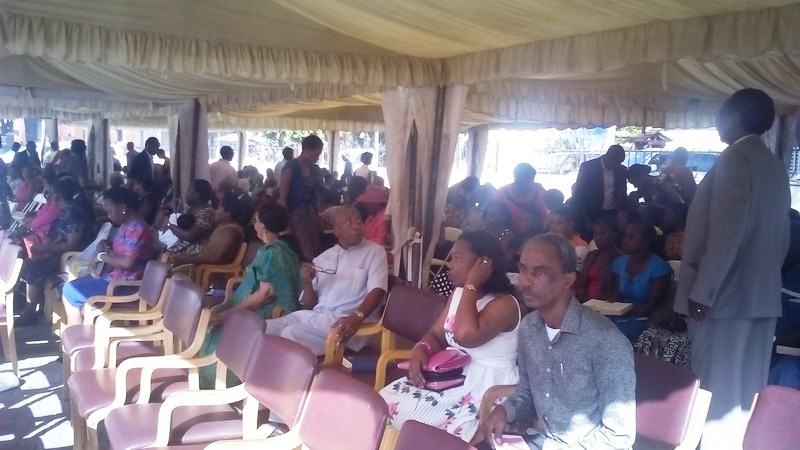 Baadhi ya Washarika wakijaza fomu za ahadi ya mavuno.